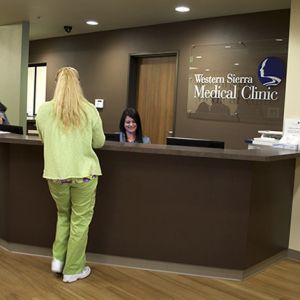 Western Sierra's first concern is your health. So, in keeping with our mission, the health center accepts all patients, regardless of their ability to pay or health care insurance.
We accept government-related and private insurance programs, including:
Medicare
Medi-Cal
County Medical Services Program
Covered California – California Health & Wellness and Anthem Blue Cross
Family Pact
Many commercial insurances, including Anthem Blue Cross PPO & EPO plans and Blue Shield of California PPO & EPO plans.
Please call our Billing Department at 530-274-9762 to verify acceptance of your health insurance coverage.
Western Sierra also offers a sliding fee and cash-pay discounts for uninsured patients.