Western Sierra serves Nevada, Placer, Sierra and Yuba counties, a foothill region that is ideal for outdoor enthusiasts and those looking for a rural lifestyle.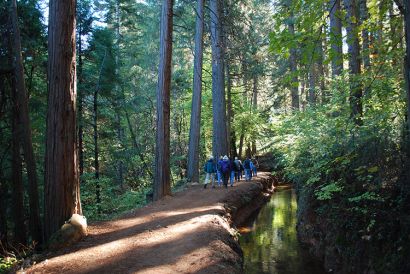 Biking, camping, fishing, hiking, kayaking and many other outdoor activities are minutes away from Western Sierra. And some of the best downhill and cross-country skiing are less than an hour away at Lake Tahoe.
Now, Nevada County and especially the Grass Valley-Nevada City area offer numerous amenities, including quaint downtown shopping districts, award-winning restaurants, friendly bars, pubs and local coffee shops, full-service grocery stores, a multi-screen theater and even a few Starbucks. There are even venues for performing and visual arts, including numerous art galleries.
All of this, plus a rather easy commute — an average of about 20 minutes throughout the Western county, less if you live and work in Grass Valley.
The region has about 100,000 residents, with the Grass Valley-Nevada City area accounting for about 20 percent of the population.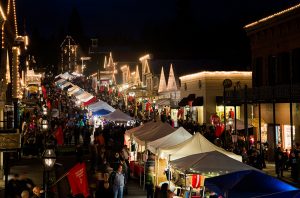 Homes are still affordable in the region, with a median price in Nevada County of about $350,000 – about one-third lower than the statewide median, according to the California Association of Realtors. And if you are looking for some acreage for your dream home, well, there is plenty for sale. The median price in Placer County is about $430,000.
Now, when you feel the need for a bigger city — and maybe a big-league ballgame or higher-end shopping — Grass Valley is close enough to several larger communities.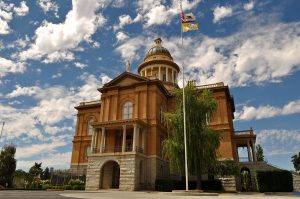 Our Auburn health centers are 15 minutes from Roseville, which boasts a 1.5 million-square-foot shopping center and is about 45 minutes away from Grass Valley. Sacramento is a little more than an hour drive from Grass Valley. Plus, Reno – the Biggest Little City – is about an hour. Of course, San Francisco is less than three hours away, depending on Bay Area traffic.
If you really want to get away, Grass Valley is about an hour from the Sacramento and Reno international airports. Most major airlines serve these airports, including Southwest Airlines.